Video Production Intern, Sydney.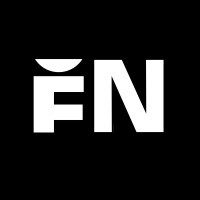 Forever Network
Sydney, Australia
Posted on Friday, May 13, 2022
At Forever Network, Sydney.
We're a leading digital-first sports media network. We create social first content that captures young audiences across mobile platforms. Our keystone brand, Basketball Forever, is the world's largest independent sports media channel. Every month over 80m global fans turn to us for everything in the world of hoops, on and off the court.
We're searching for a Social Video Production Intern who will assist with creating and producing video content specifically for Basketball Forever's social outlets. This position is part of the Forever Network Content team. On a daily basis, the Intern Producer will participate in editorial and content team meetings, brainstorm creative video storylines to respond to the day's news cycles; produce and edit video content using Adobe software and distributes that content on our social channels.
Essential Duties and Responsibilities:
• Assist with the conceiving, writing, and production of short-form video programming for Forever Network's social properties (Facebook, Instagram)
• Pitch ideas daily and assist in the development and production of special projects and formats
• Identify and research video assets and photos from around the web to repurpose for content
• Provide editing support on additional projects when needed

Skills and Qualifications
• Experience with Adobe Premier and After Effects (required).
• You love sports (Ideally Basketball)
• You love video and want to learn how to make the most engaging video content on social.
• You can work independently and complete a task, but can also participate in team meetings and pitch processes.
• Experience operating a social media page (Ideal, but not essential)
We're searching for someone who can commit to a regular schedule of 1-2 days per week - we're flexible to work around your uni and other commitments. Please note this is an unpaid role.
To apply: please email [email hidden] with the subject line 'Video Intern - Sydney'. Send us the best sports video you've seen on social recently, tell us a little about yourself, why you're interested in the role, and attach your CV and/or portfolio.
Applications will be considered on a rolling basis.