Associate Customer Support Specialist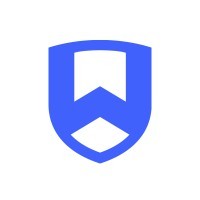 Wonde
Customer Service
United Kingdom
Posted on Thursday, May 25, 2023
Description
Associate Customer Support Specialist
Reports to: Head of Integrations
Location: Hybrid - 2-days on-site (Newmarket) 2-days WFH
Hours: 32 hours across a 4-day week (no salary sacrifice)
Salary: £22,000 - £24,000
Who we are and what is important to us:
Wonde is an innovative and fast-growing, ed-tech scale-up that is on a mission to deliver cutting-edge technologies to improve ways of working for the education sector.
Our goal is to ensure the focus is always on the learning outcomes for the students. We do this by transforming how school data is maintained, managed and accessed by third-party applications (apps) via our simple API platform.
We are trusted by over 25,000 schools globally in the security and reliability of their technology and data.
We're committed to changing the lives of students, teachers and parents and want the help of talented individuals who will support our journey in driving better outcomes for the education sector.
Job snapshot:
As Associate Customer Support Specialist, you will be the go-to person for our technical engagement with the schools. You'll ensure the Wonde software is installed correctly and assist stakeholders with all integration support and requirements.
Each day you'll be provided with the opportunity to complete a diverse range of responsibilities and will have the autonomy and freedom to shape the role how you see fit.
You'll work closely and be supported by the wider integrations team on how best to navigate your new role.
You need not worry about previous technical experience, we're looking for a people person, an individual who enjoys supporting others.
What you'll be doing:
Act as the first point of contact for any integrations queries and strive towards first-contact resolution, championing best practices
Collaborate and partner with the schools to arrange appointments, complete integrations, and troubleshoot any issues
Nurture existing relationships to ensure stakeholders are fully supported and maximising their partnership with Wonde
Maintain an innovative mindset by always looking to streamline processes and improve how things get done
Support stakeholders via phone, virtual calls & videos, and email
Support the division and wider integrations team in a range of administrative duties
Provide advice and guidance to colleagues within Wonde to support wider business objectives in areas of expertise
Collaborate with wider teams to further define and expand the scope of existing opportunities
Requirements
What we're hoping you'll bring:
The willingness to learn and take on new challenges
Good written and verbal communication skills
The ability to work solely and as a team
Positive attitude
Benefits
What you'll get:
Wonde is much more than just a place to work. It is a place to grow, innovate, excel and learn. We have tech people, creative people, and people people, all focused on providing a superior customer experience.
We value, support, and champion those we work with - promoting personal growth and happiness. We get that our success is dependent on the collective energy, intelligence, and contributions of all our team members and we are committed to ensuring our work environment is the best it can be.
We value your commitment and have worked hard to create adaptable and comprehensive benefits packages to suit individual needs, although you can expect the below as standard:
4-day working week
Flexible working schedule/work-from-home opportunities
Onsite gym and well-being (quiet room) facilities
Buying and selling holiday scheme (unlimited)
Additional holiday for length of service
Annual allowance for volunteering days
Monthly lunch club (on us)
Comprehensive wellness programmes (think meditation retreats and continuous access to well-being apps/initiatives)
Enhanced maternity, paternity, and adoption benefits
Electric car scheme
Cycle to Work Scheme
Eye examination scheme
Financial contribution to the set up of work-from-home environments
Use of new and leading technology in the form of apple products
Frequent company-funded social events
Office closure between Christmas & New Year
Access to continuous learning and development opportunities
Comprehensive employee referral scheme
Casual Dress Code
In addition to the above, you'll have access to our 'take your pick' benefits scheme which is tailored specifically to you!